DROP THE SUIT!
Over 10,000 Rally in Tally to Fight for Educational Options
In 2001, the Florida legislature created the Tax Credit Scholarship Program to empower low income parents to choose the best K12 school for their children. This program now serves 78,000 children, over 75% of whom are minorities. The average annual income of their families is $25,000.
Test scores show they were the worst performers in their public schools. Test scores show once on scholarship they make progress equal to children of all incomes. Research shows that the program even improves the academic performance of the public schools. OPPAGA, the state's fiscal research arm, has issued reports stating that the program saves taxpayers tens of millions of dollars a year.
Despite all these benefits, in August of 2014 the Florida teachers union filed a lawsuit asking the courts to shut down the program and evict the children from their chosen schools. In May 2015, Circuit Court Judge George Reynolds dismissed the suit. The union appealed and has vowed to continue the suit "as long as it takes."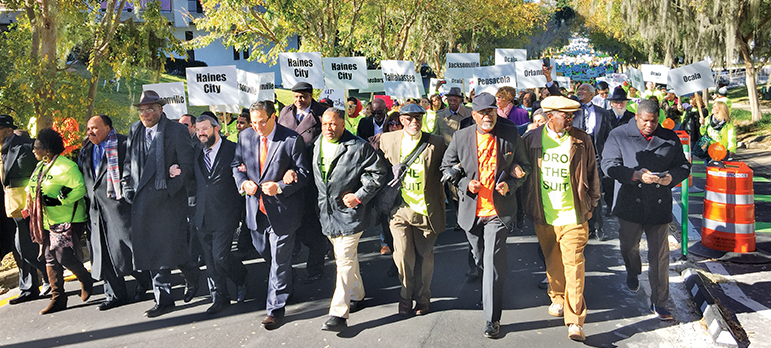 On January 19, 2016, over 10,000 scholarship parents and students came from all over Florida to urge the union to drop the suit. Their message was one of hope, not anger.
They said not every child will thrive in their assigned public school. Some children need an environment that only this program can provide. Over a third of Florida schoolchildren now attend a school other than their zoned assigned public school. They attend magnets, charters, virtual schools and dual enrollment programs.
Why target the program that serves only Florida's poorest children?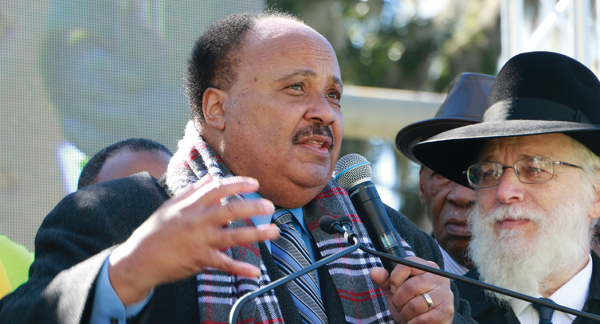 They were joined at the rally by Martin Luther King III, who led with a simple chant: "Drop The Suit!"
"Ultimately, if the courts have to decide, the courts will be on the side of justice. Because this is about justice; this is about righteousness; this is about truth; this is about freedom: the freedom to choose what's best for your family – and your child, most importantly."

– Martin Luther King III
Here's what several Rally in Tally attendees had to say:
Poignant image in front of Fla. Supreme Court. #DropTheSuit pic.twitter.com/VLC0JWRJfF

— Travis Pillow (@travispillow) January 19, 2016
If it wasn't for School Choice, my children wouldn't be able to attend the private school they are at now, so I am very thankful for the Step For Students Scholarship. ‪#‎DroptheSuit‬

Posted by Shannon Brinson on Sunday, January 31, 2016